Towing bracket
Reference: 5FA092160D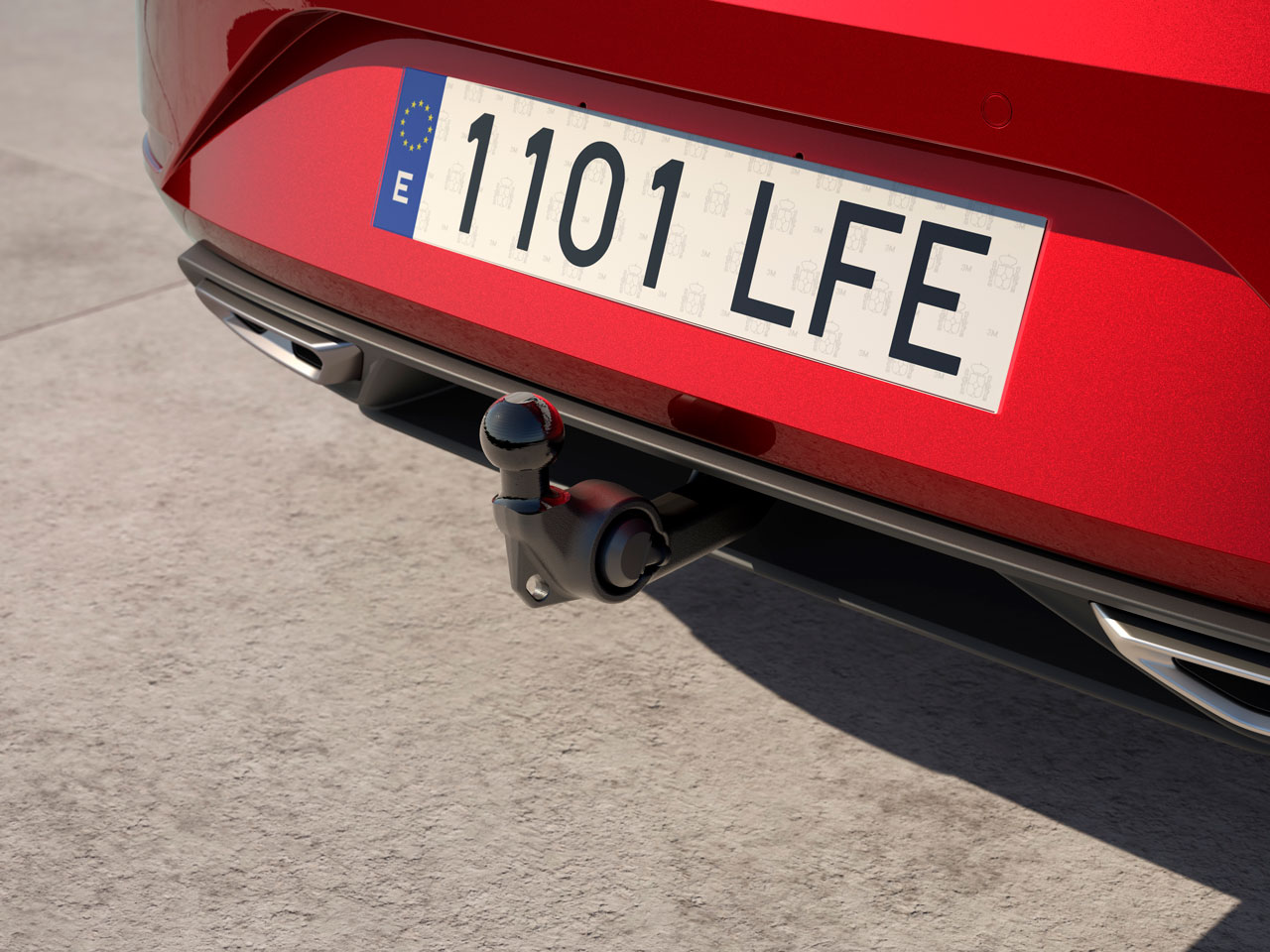 Towing bracket
Reference: 5FA092160D
For transporting trailers, the towing vehicle must be equipped with a bracket that offers all the guaranties.
The SEAT towing brackets are tailor-made and are integrated in the vehicle's safety and comfort systems to ensure a perfect operation. Certified under standard E13 55R 01 2886 (certificate attached). Please always install following the instruction manual (attached).
The towing bracket is manually foldable and removable. It includes the necessary electronic components and offers a greater level of safety and control on the trailer. These towing brackets are designed for transporting trailers, tipping trailers and caravans, allowing to transport everything you need safely and comfortable wherever you are going.

In vehicles that do not have the standard towing bracket pre-installation option (PR 1M7), please request the following components in addition to the electric kit (5FA055204) (for more information please see ETKA)
Control unit: 5H2907383 (consult ETKA to check for new versions)
Fasteners: 2xN90915901; 2x 811807577F
Actuator + frame: 5TA959511; 5G0868345
Colour: Black
Material: high-quality steel
Weight/dimensions (approx.): 22.5 Kg/1050mm x 600mm x 300mm
Limitations: This version is not compatible with PHEV / CNG engines. Not compatible with CUPRA LEON 5P
Compatible with CUPRA LEON SP
Related products: 13 to 7 pole adapter, part number 3R0055300
In order to correctly retrofit and recognise the towing bracket, the authorised workshop must code and adapt the vehicle software through ODIS/SVM/code: 3446F.




* Before installing an accessory in your vehicle, please always read the recommendations in your SEAT's manual.