SEAT 460-litre roof compartment
Reference: 000071200AG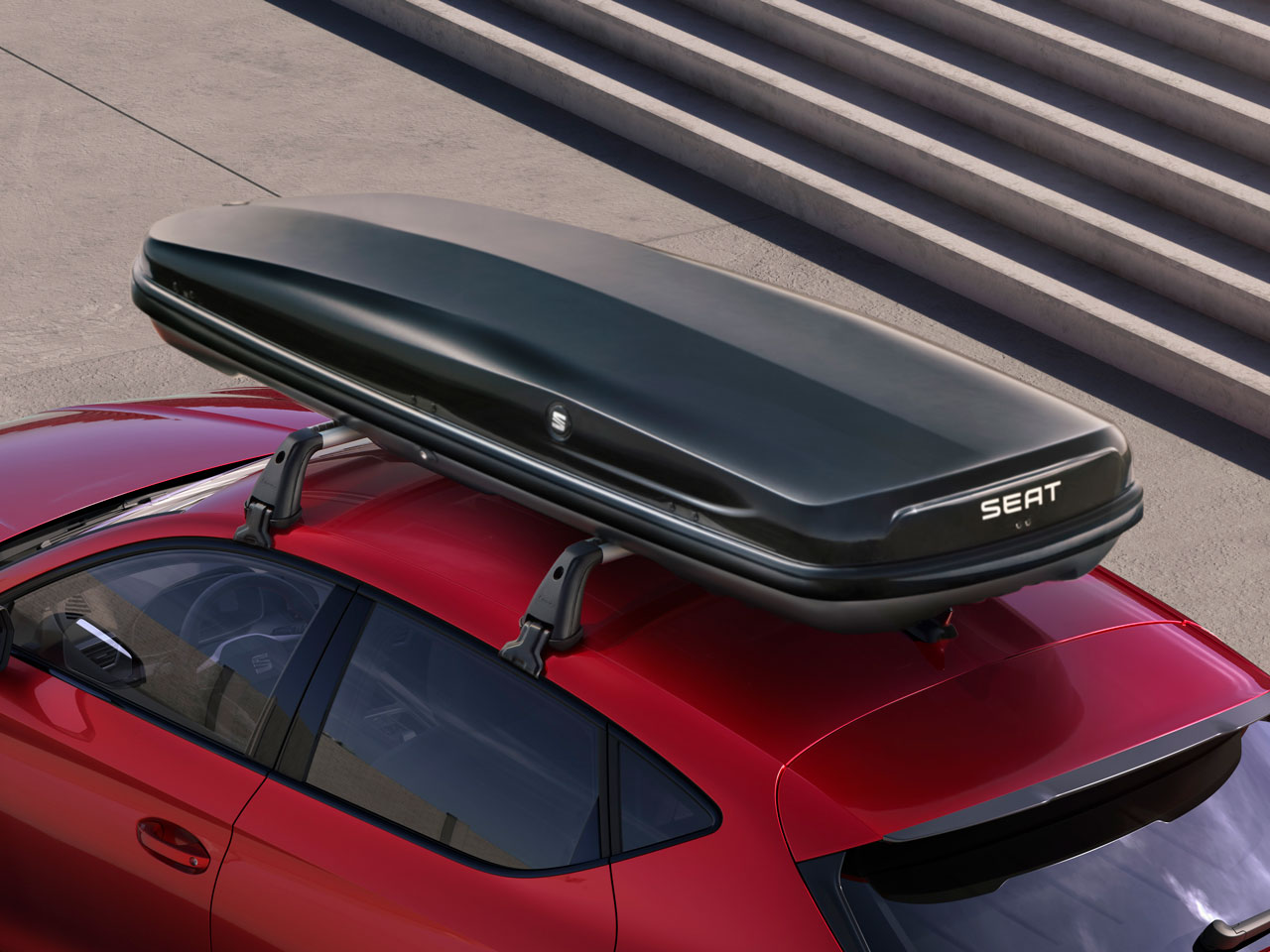 SEAT 460-litre roof compartment
Reference: 000071200AG
If it fits in a 460-litre space, you can carry it in your SEAT. Knock-resistant roof compartment made of robust materials, highly resistant to UV rays and suitable for skis (8-9 pairs, maximum length 2.20 m). Comes in gloss black. Compatible with original SEAT roof bars. Measurements: length x width x height (226 x 94 x 32 cm).

Not compatible with versions with glass roof.
* Before installing an accessory in your vehicle, please always read the recommendations in your SEAT's manual.
000071200T
SEAT 400-litre roof compartment
Go to product
000071200T
SEAT 400-litre roof compartment
Go to product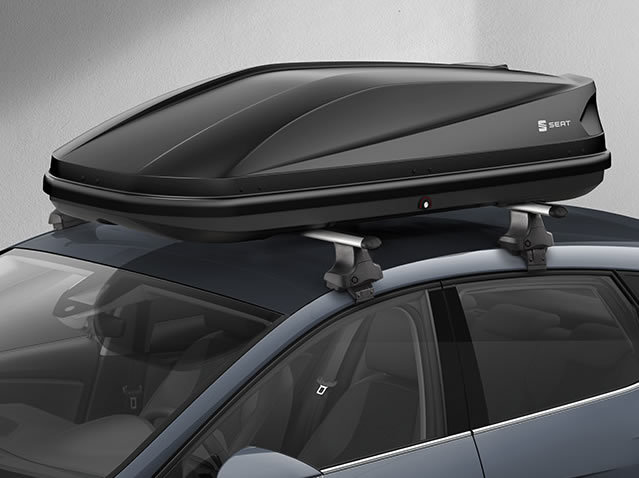 000071200AB
SEAT 420-litre roof compartment
Go to product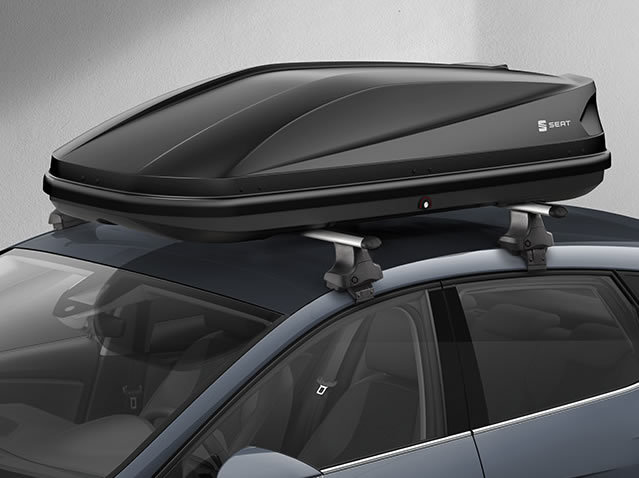 000071200AB
SEAT 420-litre roof compartment
Go to product