High-edge protective luggage compartment inlay
Reference: 5FE061201C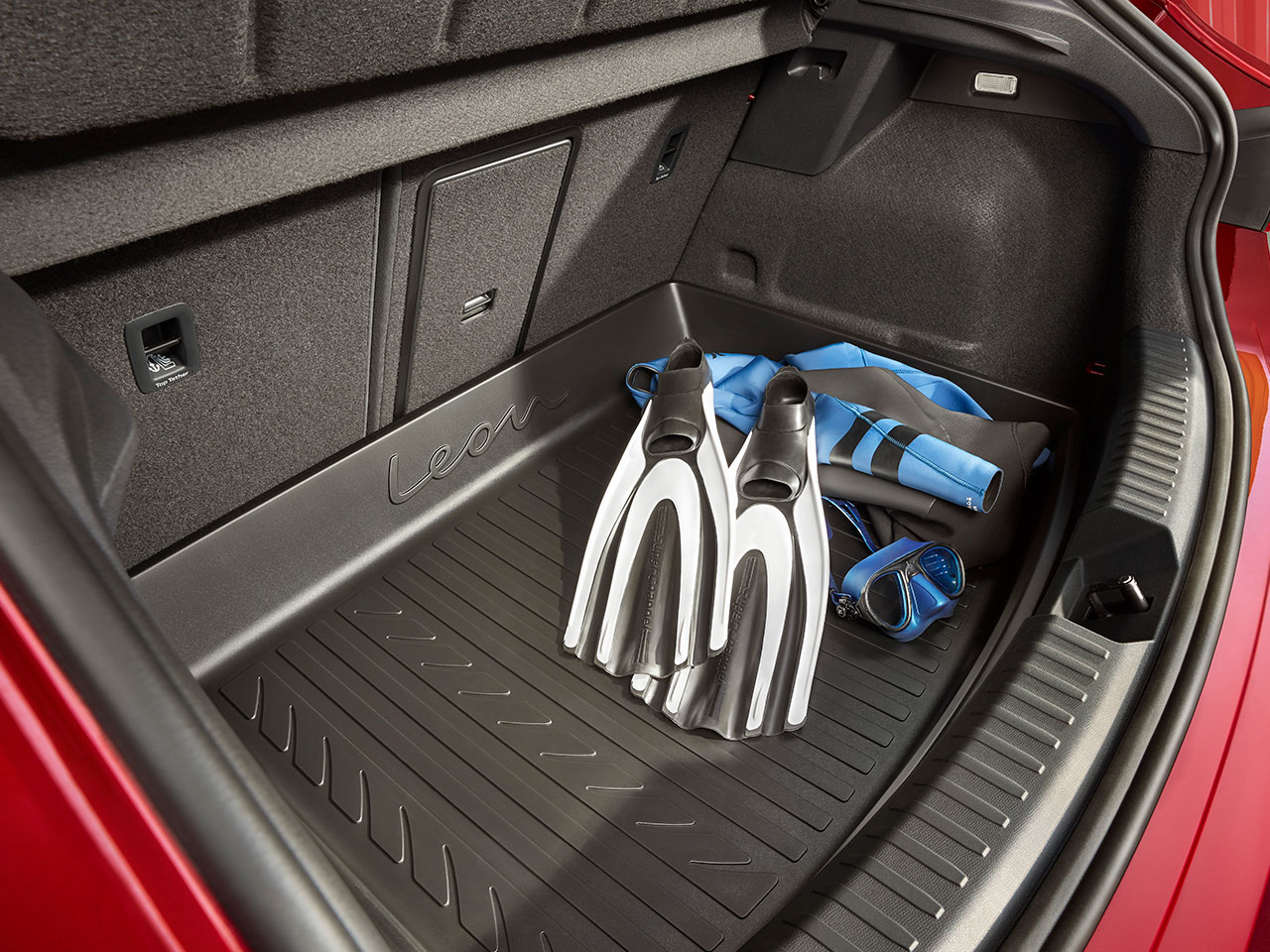 High-edge protective luggage compartment inlay
Reference: 5FE061201C
Practical and robust shelf that fits perfectly, with a raised edge that protects from dirt and spills. Washable
With the LEON lettering included, giving it a special visual touch.

Shelf adapted for the high double floor position.

Valid for PHEV engines.
Not valid for CNG engines.




* Before installing an accessory in your vehicle, please always read the recommendations in your SEAT's manual.