Luggage compartment protective shelf (semi-rigid)
Reference: 5FE061201B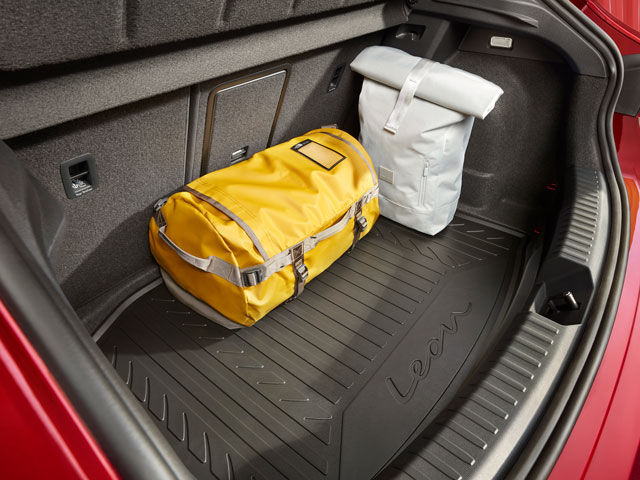 Luggage compartment protective shelf (semi-rigid)
Reference: 5FE061201B
The practical SEAT luggage compartment trays protect the space from dirt and humidity thanks to their flexible plastic design, making them robust and resistant. These SEAT Original Accessories allow you to enjoy a comfortable and safe journey, offering suitable protection for the luggage compartment for any situation.

Shelf adapted for the high double floor position.

Valid for PHEV engines.
Not valid for CNG engines.