Sport 1.6 TDI 85 kw / 1.0 TSI 85 kw exhaust
Reference: 575072000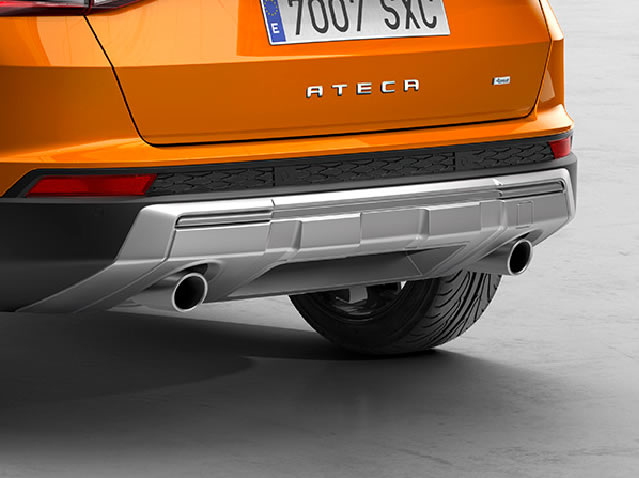 Sport 1.6 TDI 85 kw / 1.0 TSI 85 kw exhaust
Reference: 575072000
The double exhaust for the Ateca Styling Kit cannot be installed in vehicles manufactured from MY19 (from 31/07/2018).

Third section exhaust system made up of: silencer, supports, tubes, 2 matt polished pipes and assembly kit. Instructions included. Valid for 1.6 TDI 85kW and 1.0 TSI 85 kW version.

The double exhaust system is not applicable to 4DRIVE engines (4-wheel drive) or compatible with the virtual pedal.

The Sport Exhaust cannot be installed without linking it to use of the rear Styling Kit. Reference 575071617C must also be ordered.