TomTom Vio Black Scooter
Reference: 000051818CN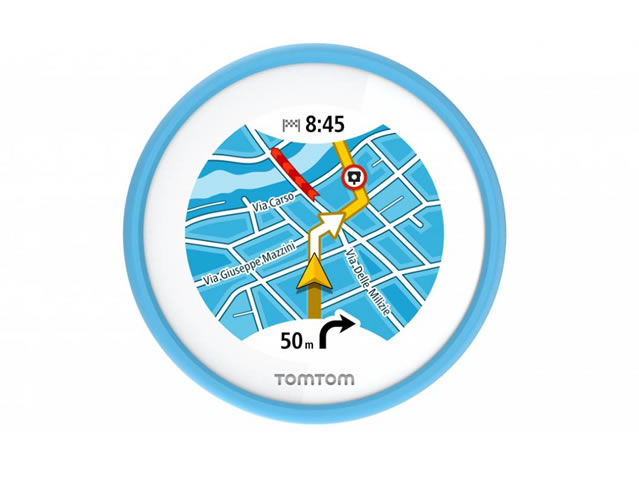 TomTom Vio Black Scooter
Reference: 000051818CN
Designed for scooters, controlled by your smartphone. Upgrade your scooter to make it smart, better looking and connected. This scooter sat nav is a waterproof smartphone second screen for your ride with at-a-glance navigation, traffic avoidance and caller display. That means faster commutes, easier exploration and your phone can stay tucked away safely. Pick a colour, pair up and get moving without limits.
Stream travel info directly from your smartphone onto the state-of-the-art secondary touchscreen, thanks to the TomTom VIO app. It can stay in your pocket, leaving your hands free to steer carefully. Just glance at the screen for all the info you need to find your way.
See who's calling with a glance at your TomTom VIO sat nav. Your smartphone stays stored in your pocket. Your TomTom VIO is synced with your smartphone, so if a call comes in you'll see the caller's name and picture on your sat nav screen. Listen and chat on your calls by using your Bluetooth® helmet audio system.