Ipad Mini bracket
Reference: 000061125B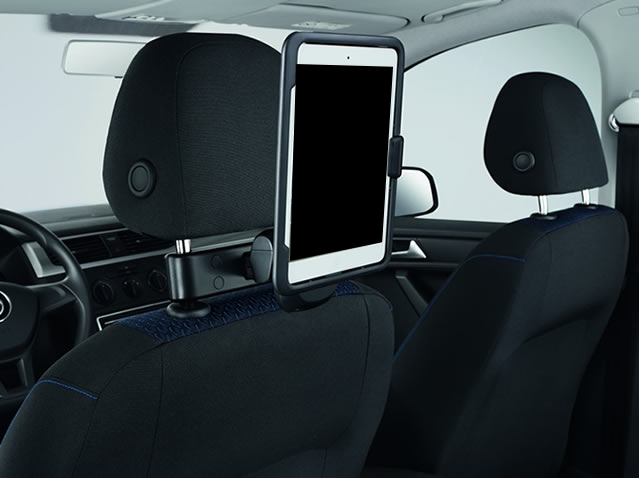 Ipad Mini bracket
Reference: 000061125B
Your iPad Mini can make your road trip "maxi". All you need is this special bracket to attach your tablet to the headrest with a simple click. It has two joints to place the iPad Mini above or below the headrest and adjust it vertically or laterally, depending on how you want the device to be used that day. Is it time for a movie or should we all play a trivia game together?
This accessory should be ordered with the headrest base carrier unit.
Reference: 000061122.