Ipad 2-4 bracket
Reference: 000061125A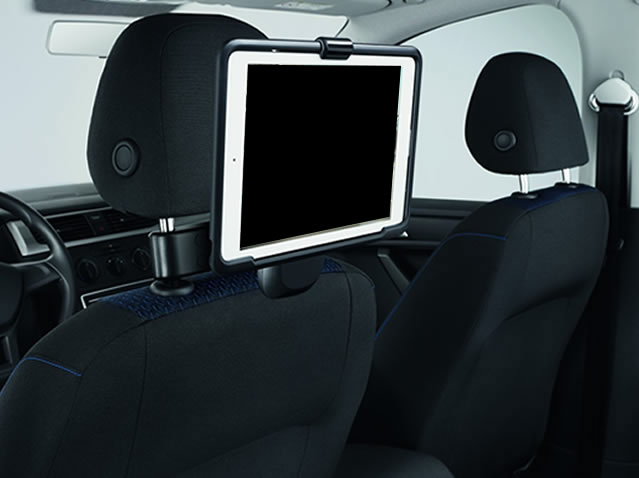 Ipad 2-4 bracket
Reference: 000061125A
The longer the trip, the better! With this exclusive bracket for iPad 2-4 you will be able to attach your tablet with a single click and allow the passengers in the back seat to comfortably watch films, read or even enjoy video calls.
The bracket has two joints to position the iPad above or below the headrest and to adjust it vertically and laterally.
This accessory should be ordered with the headrest base carrier unit.
Reference: 000061122.