Headrest base carrier
Reference: 000061122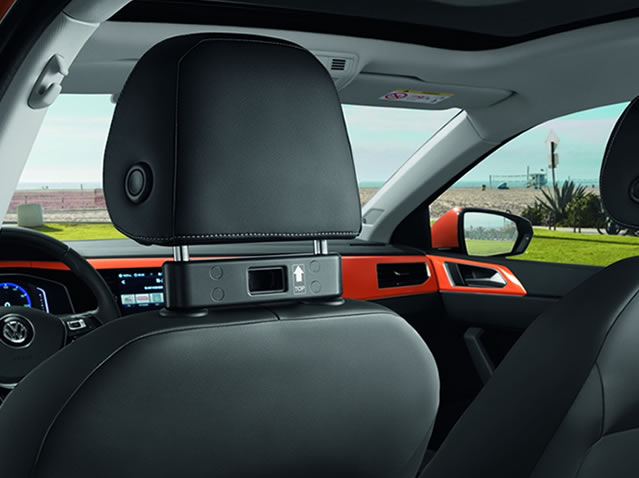 Headrest base carrier
Reference: 000061122
Now you can choose the level of comfort that you want for your trips.
Add the modular "Travel & Comfort" system to your base carrier headrest and enjoy the journey even more. This accessory is compatible with:
Universal hook (000061126B),
Clothes hanger (000061127B),
iPad 2-4 bracket (000061125A),
iPad mini bracket (000061125B),
iPad Air bracket (000061125C),
and Samsung Galaxy Tab 3/4 bracket (000061125D).