Roof compartment, 450 litres
Reference: 000071180A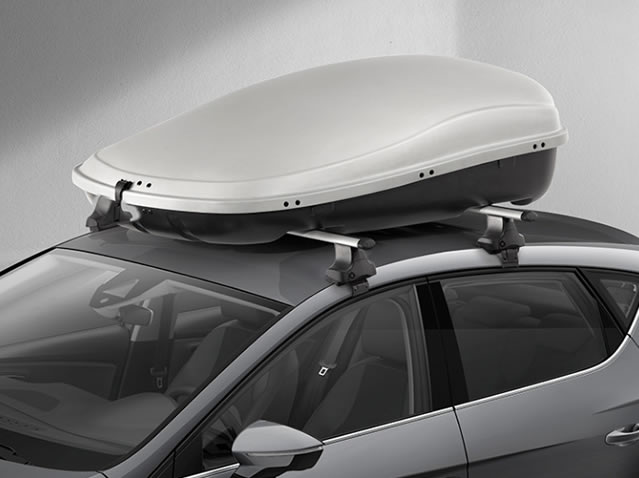 Roof compartment, 450 litres
Reference: 000071180A
It's never too much luggage if you have the space. With this roof compartment, you will have 450 litres of extra capacity for whatever you deem essential. It also has an elegant aerodynamic line and double plastic walls that are resistant to changes in the weather.
Weight: 18 kg
Maximum load: 50 kg
Dimensions in mm: length 1600 x width 1000 x height 440.
Not compatible with sunroof (except for Alhambra, Exeo, Exeo ST, Leon Sportstourer ST and Ateca in combination with original SEAT roof bars). Applicable to the Leon Cupra.