Multi-hanger
Reference: 000061127D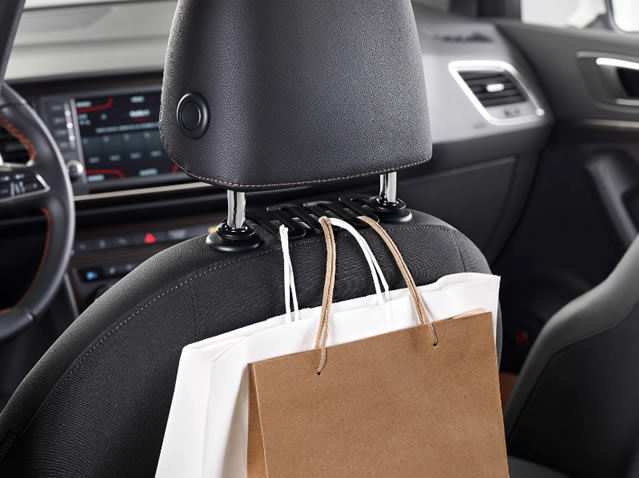 Multi-hanger
Reference: 000061127D
Discreet and very useful. This hanger with multiple options adapts to the headrest and to anything your passengers are carrying in their hands. Size: 18.5 x 6 cm.
Note: for removal of the headrest, see the assembly instructions in ELSA.
* Before installing an accessory in your vehicle, please always read the recommendations in your SEAT's manual.